FRIENDS! My NYC Guide is now available!
This 45-page guide houses my favorite things to do in NYC. It captures everything from my go-to restaurants, places to sweat, areas to stay in and more. This guide is made to help make your time in Manhattan as amazing as possible.
The rachL NYC Guide is comprehensive and doesn't overwhelm you with info. I was very particular about everything listed in here, so you will only see a handful of restaurants and places to go to.
A few teasers to what is in the guide:
My go-to orders at my favorite restaurants and cafes
An interactive map that will show you where the places are we chat about in the guide
15 of my favorite 'upscale' restaurants perfect for date night, girl's nights AND solo dining
Where I like to go to for nails, massages, etc.
Food options for all for breakfast, lunch, dinner and dessert
My favorite neighborhoods to stay in and walk around
I hope you love your time in NYC and this guide is helpful for your stay here!
Don't forget to tag me @rachLmansfield #rachLeats #rachLNYCguide
IMPORTANT – PLEASE READ BELOW
After you purchase the guide, there may be a delay for a few moments. You will then receive a downloadable link in your email receipt. You will not be able to read the guide unless you download the guide to your phone and/or computer. Then you will have it forever! It can easily be added to your iBooks as well. You can also choose to print the guide, as it is printer-friendly!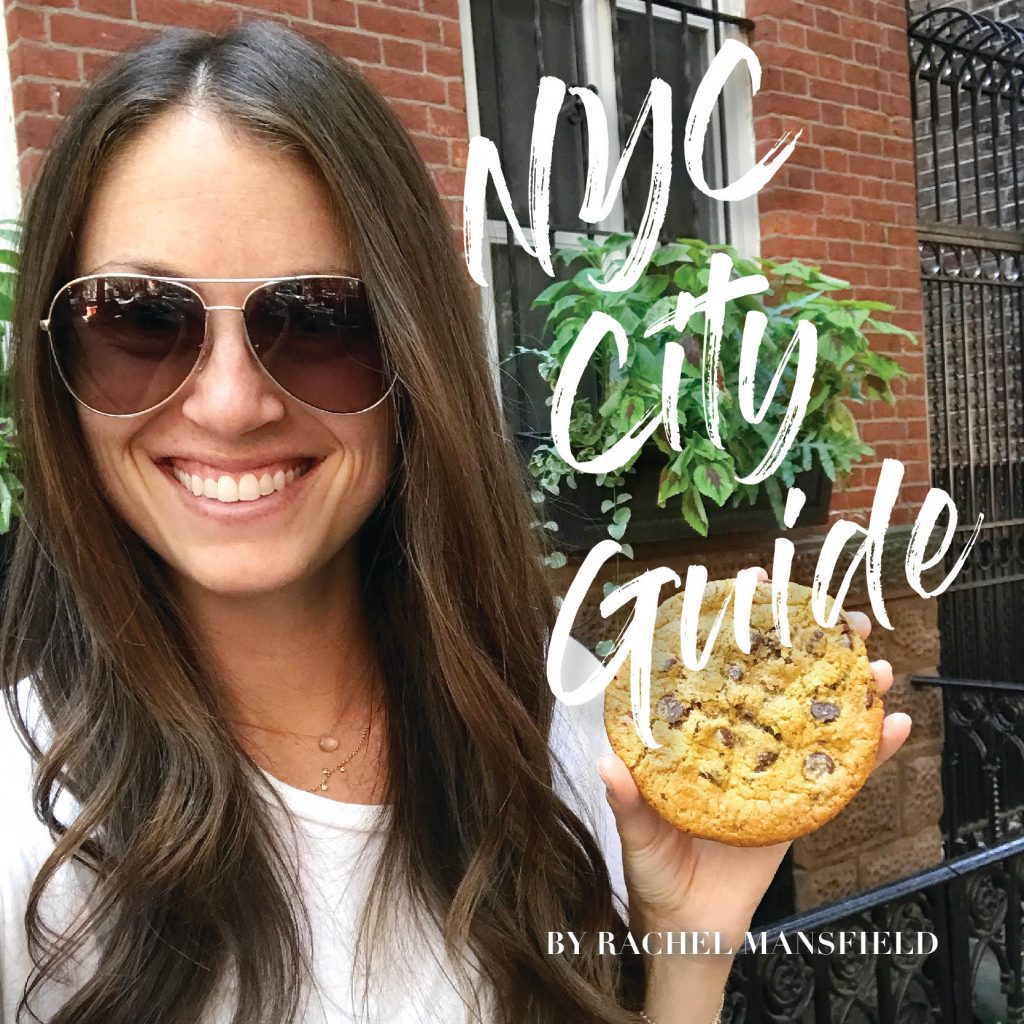 Major props to Anna Elaine Design for helping me design this guide!